"The only permission you need to dream, to explore your potential, and dare I say do what you love is from yourself."

Rich Roll – Finding Ultra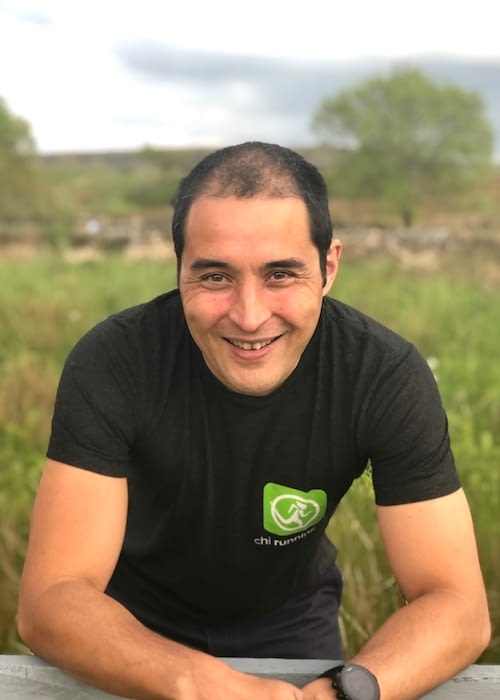 Hi I'm Phil, ChiRunning & Oxygen Advantage Coach at Your Parinama
A little on my journey….
I have always loved being outdoors and was involved in sports from an early age.  That is where I started pushing the limits of what I could accomplish.  As a rock climber for over 25 years, both indoor and outdoor, later moving to sports bouldering and competing at amateur levels.  In my teenage years I played ice hockey in the English National Ice Hockey League and competed in Rugby at county level. Nowadays you'll find me competing in Ultra running which I love, the nature of challenging the body and the mind.
After a bad fall climbing a sport route in 2009 I injured my shoulder,  but I wanted to be active whilst recovering so took up trail running.  Having grown up with asthma. I didn't like the feeling of breathlessness, it made me feel out of control and although it got better it was always a challenge.
Man versus Mountain
Cut to 2014, a chance discussion with friends and the challenge was set – The Man Vs Mountain race in 2015.  A grueling 25 mile running event with 5055 feet of ascent, starting at sea level at Caernarfon Castle, running up the summit of Snowdon ending at Llanberis.  It included a mid race abseil,a  25m swim across an extremely cold welsh lake in clothes and shoes, plus a lung busting "vertical kilometre" a 1000m climb dubbed a "race within a race" by the organisers. Easy! How wrong I was!!!   7hrs 32 minutes later, after vomiting three times I crossed the line again with severe pain in my shoulder. Back to pain killers again then!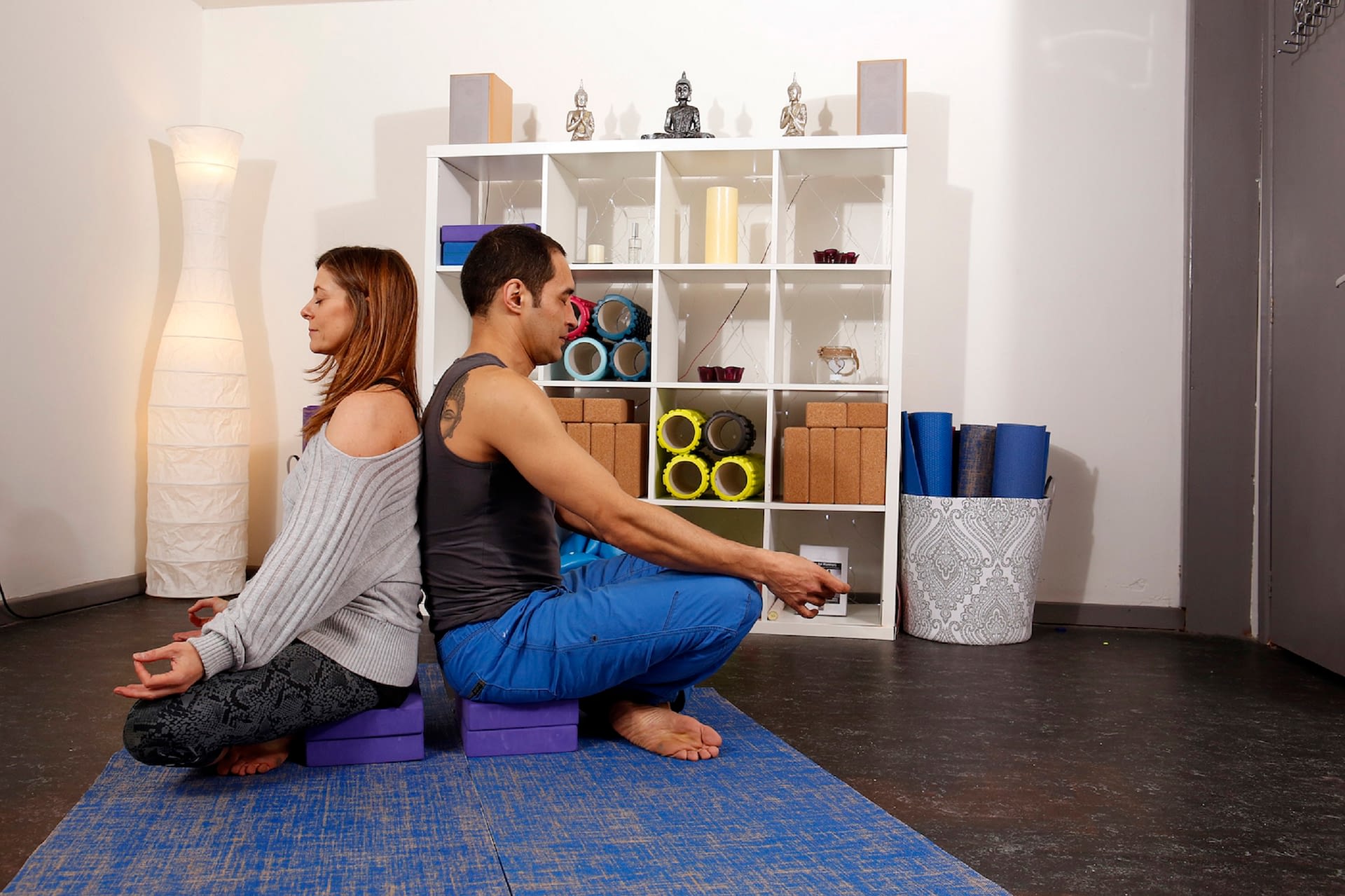 What's broken can be fixed
I had done some yoga previously at a local climbing centre but I'm not the most flexible person in the world.  I was persuaded by my partner, Julie to attend a couple of yoga sessions with her yoga teacher. Not the most comfortable experience, but I enjoyed it.  After that, Julie ran through the basics and although I'm not fastidious at doing yoga every day I have seen the benefits to my overall flexibility and recovery.  I have learnt more about alignment, how this has influenced my injury profile and how committing to the right work could repair and reduce the risk.
Chi Running
I have always had a passion for inspiring people to do things they thought they could never achieve, coupled with 20 years of coaching experience in my day job.  I discovered Chi Running in 2017 and it just made sense. As I incorporated the techniques into my running I had light-bulb moments noticing pockets of effortlessness around the challenges.
With the increase in popularity of running and the couch to 5k programs, there is very little or no focus on technique.  I'd seen so many runners playing out the injury/fix/re-injure game.  So I started training under the supervision of Master Instructor for the UK and Ireland ChiRunning – Gray Caws and certified in 2018 after completing my training at the Chi Running Headquarters in London.
A relaxed state…
Now running is for me a more relaxed state of affairs. I'm by no means perfect and will always strive for ways to improve my technique.  But its a gradual process and the journey may never end. To be able to show people that there are ways to make this remarkable sport that bit easier and more fun is something I am passionate about.
Looking to develop my skill-set further  I trained as an Oxygen Advantage performance Breathing instructor with Gray Caws when we hosted the first Northern instructor programs in June 2019 in Manchester.
My aims…
We human beings are remarkable. In many ways we bury our head in the sand and resist change as much as possible. But when we take time to step into the uncomfortable and adapt we are capable of emerging better, smarter, stronger than when we began. Despite so much evidence of our greatness, so many of us still tie ourselves in knots doubting our ability to adapt and overcome life's obstacles.
That is my aim… to help people make small changes, in their running to achieve what seems out of reach.  So in turn it may inspire more change in all areas of their lives.
It's really amazing to see people reconnecting with their bodies and minds and being able to recognise what they are actually capable of.
What Phil Coaches
My goals for continuous development in the world of running continue. I am committed to undertaking further certifications and continuing to experience new and different running challenges so I can pass on that invaluable knowledge to other runners.
I am a Certified UK ChiRunning/Walking Instructor & Oxygen Advantage Sports Performance Breathing coach