"Running does not hurt your body. It's the way you run that does the damage and causes pain."

Danny Dreyer – Founder  ChiRunning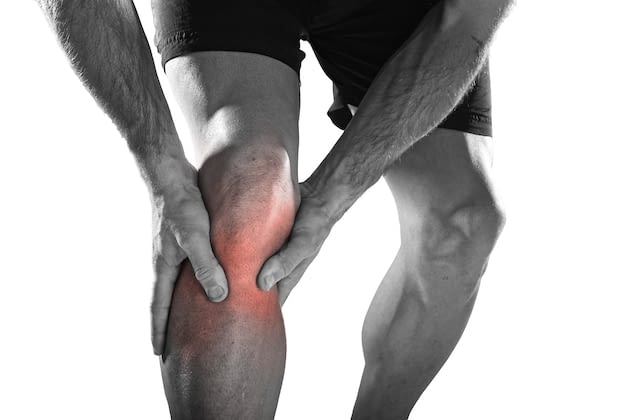 Run injury free with ChiRunning
Being injured is not a natural part of running!  Running is more than time and distance.  The obsession with speed over form and skill is one of the reasons 80% of runners are injured every year.
We want you to achieve your goals! But running a sub 60 minute 10k is no good if it results in plantar fasciitis or worn out knees at 40.
If you have poor posture and dysfunctional movement patterns everyday then you take those running with you.  That is what wears the body down.  Pain is the body's last sign that something isn't right.  If you ignore the pain it will cause you bigger problems down the line.
ChiRunning will teach you the skills to reduce the impact of running on your body. Combining corrective exercise will proactively identify and  fix your underlying "redflags" so you can move well and live pain free everyday.
Intelligent movement
There's nothing magical or mysterious about ChiRunning, nor is it skipping around the park waving jos sticks! It is a simple common-sense approach to moving forward in an efficient way.
ChiRunning takes its key principles of posture, balance and mindfulness from T'ai Chi.  You will learn body awareness and movement skills so you can observe and correct your body's position to create more comfort and balance.
You will run more efficiently so it will feel easier.  Your chance of injury will reduce and we will show you how you can have more fun along the way.
Running is a skill!
Do you know why cadence is important?  And why it is different to pace?  What about relaxing your legs and using your arms to power you forward? Are you aware of optimal arm swing or triple extension?
Running is a skill. Ever notice those runners that make it look effortless? That can be you with ChiRunning. We will teach you great form first then you can add distance and finally, once you are ready, the easy part is speed.
Enjoy the process…. it's much easier to say than to do. Too often we want the results far too quickly and give up before we've given it chance to work.  It takes time to create lasting bio-mechanical movement changes and to learn new skills.
Run with ease
Learning the skills of ChiRunning will transform your runs!  You will feel lighter on your feet, less breathless more coordinated and confident.  The form will help you achieve further distance with less effort.  Once you have mastered this then adding speed is easy – the technique does the hard work for you.  ChiRunning will help you lrun consistently and for the long term.  Running is a sport that any age can enjoy if you know how.
Why ChiRun?
Reduce your risk of injury with better running form.
Run with the most efficient "natural running" technique.
Run faster with less effort, take your running next level.
Use only a fraction of the effort of most runners.
Improve your breathing skills for endurance and speed.
Master your next running event.
Learn how to create energy to fight fatigue.
Be more present during runs to listen to your body.
Have intention, be more in tune with your outcomes.
Unique approach
Phil is the only ChiRunning coach outside of London qualified in Oxygen Advantage breathing techniques.  These powerful techniques work hand in hand and have transformed running for thousands of people around the globe of all ages and abilities.  Our workshops and personal coaching packages combine these with intelligent movement skills to help you resolve and prevent injuries and transform your running.
Transform yourself – Breathless, uncomfortable, jogger to light-footed, coordinated, ninja runner !
Client feedback
"After a year of suffering with injuries resulting in major downtime on doing what I love to do (which has really peeved me off) I realised I clearly need to find a new running focus.Slightly taken aback by this mornings Chi Social Run where I could put things I had learned into practice. My last 0.5km split pace time says it all (8.37) I felt relaxed and comfortable, breathing aerobically (so not busting my guts),I feel I could have easily continued this for longer. I have previously very rarely hit that pace. A totally unexpected result from spending just eight hours with some incredibly knowledgeable Chi Running Instructors." S Hockenhull – Bury Chi Running Workshop 20 October 2018
Quiet
Movement