Year long adductor strain resolved in 12 weeks of corrective exercise.
Adductor strain prevented running for a year.
Olly, 42, is a keen and competitive runner.  In November 2016 he suffered an adductor strain which left him unable to run for over a year. Physiotherapy sessions provided temporary relief but when he started training or even hiking the injury reoccurred.  We started working together on a 1-2-1 basis June 2018 for a 12 week injury rehabilitation program.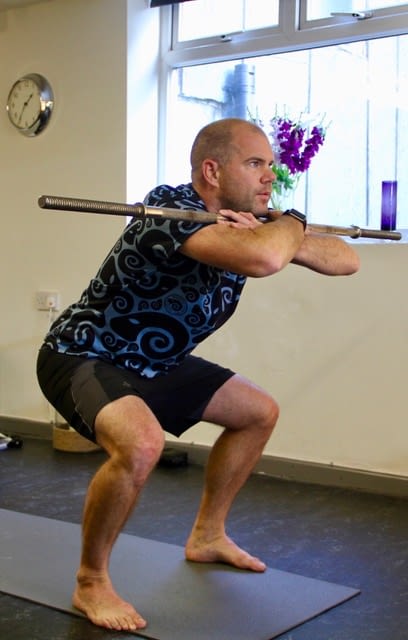 Not being able to walk or run was a major problem.
"I have a big dog and young children, and as a family, we spend a lot of time in the countryside… Following the physio, I could feel the adductor strain even out hiking with the kids. There was a downward spiral of inactivity versus health, seriously limiting my recovery. Even getting out of the car after long drive would trigger it again.  I couldn't walk or run for any distance and it was a major problem. It was definitely dragging me down in all sorts of ways."
What were the outcomes after working together for 12 weeks?
"If my main objective was to aid recovery, then I could safely say I achieved this in the first three weeks of the training, but I soon learned that this program would be far more than simply fixing a muscle tear."
Getting to the root cause rather than addressing the symptoms
"By assessing my body's entire range of movement Julie was able to identify the route-cause of the adductor strain and develop a program to address this. Over the weeks we improved movement in other areas of the body, like my back, shoulders, neck and core, and I saw how this impacted the injured area."
"Everything I have learned in the weekly sessions has been a revelation.  Although I'm still conscious of my injury, but I am now hiking and running without any pain.  I am applying the techniques to maintain great posture to ensure I move better not only as I run, but also in my daily routine.  Learning to 'listen' to my body means I can correct things before they become an issue."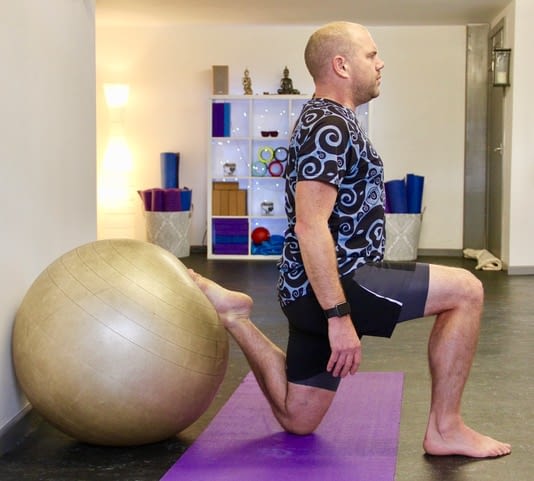 I don't hurt anymore!
"I am now feeling much less stiff, have a great range of motion - and importantly - I don't hurt anymore!! The positive impact of this program goes beyond the 12 weeks and the physical.  I am definitely approaching my daily routine with a new vigour, and sense of wellness and calm. The impact on my whole well-being is incredible."
Olly has gone on to run his first marathon in 2019 and is looking forward to his next.  We are working together on a year long  sports specific approach to complement his running and improve his performance.
"I would recommend this service to EVERYONE.. But definitely those who have been struggling with finding their mojo for sport/running.. It's a real - re-calibration and you learn so much about yourself."
Got an injury to resolve?  Arrange your consultation now....
There is no charge and no commitment, just a friendly chat.